Cable Car, trails & mushroom "Gröstl"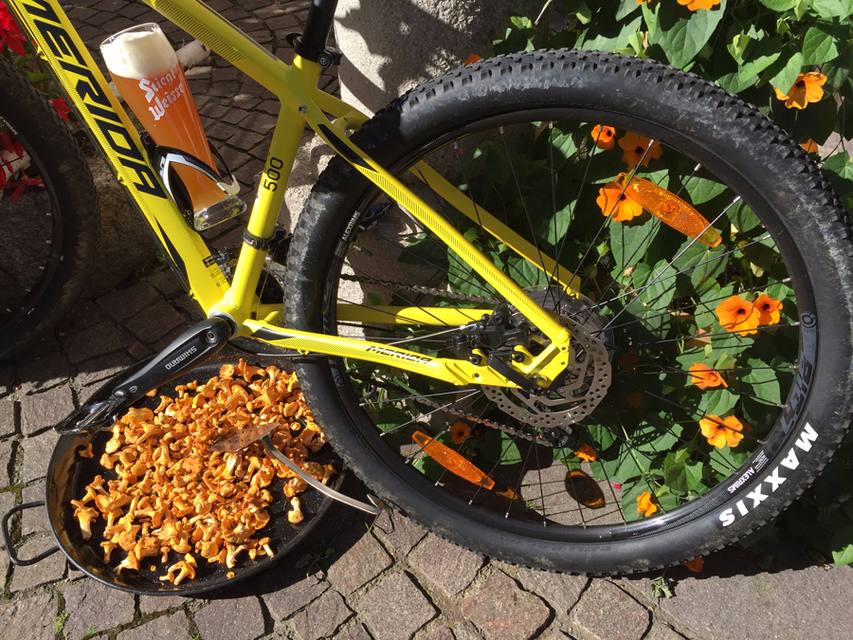 Every Thursday we are off to a culinariy trail tour.
The path to Bad Kleinkirchheim serves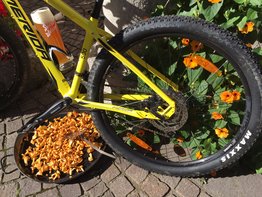 us to warm up our muscles. With the cable car we then reach an altitude of 2000 metres and after a picture at the summit cross with a breathtaking panoramic view we take the bumpy trail over roots into the forest full of mushrooms. We take our time to collect them and enjoy the unique smell of the fresh mushrooms. Whilst drinking a delicious wheat beer at the hotel terrace the mushroom get cleaned professionally und together we cook the traditional austrian mushroom "Gröstl" with farmer's bread. This is how the Hotel Lindenhof Bikecul:tour in July and August smells, tastes and feels.
The Tour-devil Didi Senft was a guest at the carinthian bike marathon and cheered the more than 1000 ambitious bikers at the Nockalm street. Before that he hunted bike hotelier Hannes Nindler through Feld am See and caught him at the church square.