Regen im Mountainbike Urlaub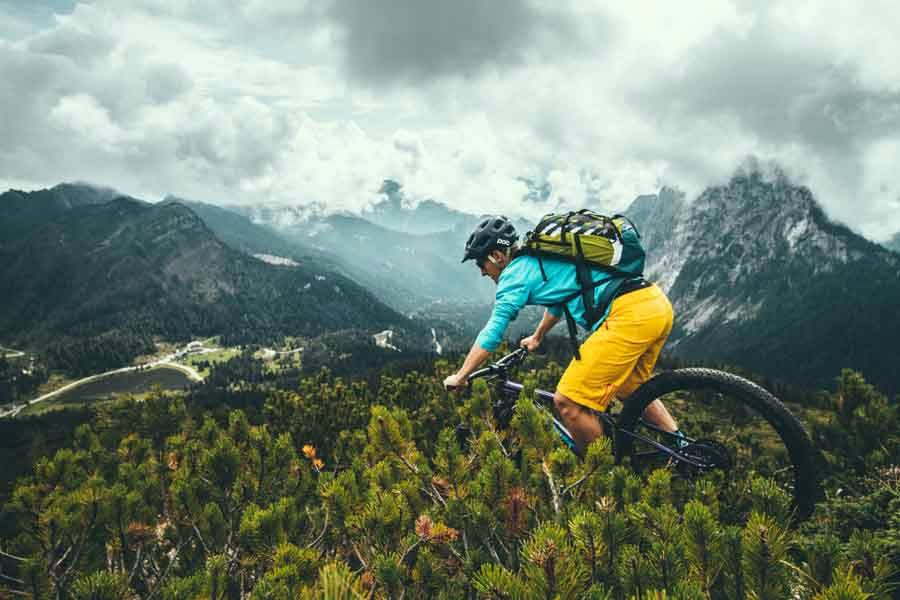 With the right technique, equipment and clothing your tour will become a complete success.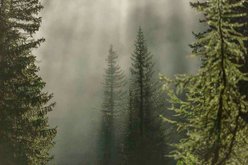 Selection of the tour
Already the selction of the right (or wrong) bike course influences how much fun you are going to have on your tour in the rain. Choose trails that lead through the woods – there you can stay dry. Who doesn't trust the weather should start with a shorter ride, because the risk of cooling is less likely. The hosts in our Mountainbike Holidays Hotels are happy to help with tour tips and know which courses in the area should be avoided. And there is also one positive fact about rainy weather: Most bikers prefer to stay at home – therefor roads and paths are less busy.
Equipment & Clothing
Who doesn't know the saying "there is no such thing as bad weather, only unsu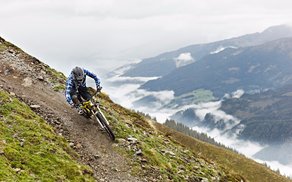 itable clothing". With the right equipment every tour will get a lot more comfortable. In the luggage for your next holiday belong:
Rain jacket & rain trousers
Waterproof gloves
A waterproof cover for your helmet
Overshoes to keep your feet dry
bicycle glasses to protect your eyes from the mud
Bike Maintenance
After a tour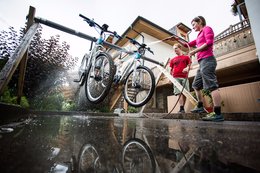 through the rain not only the bikers but also the bikes have earned a recovery. In the Mountainbike Holidays Hotels guests have the possibility for using the workshop corner where they can take care of their bikes.
Alternativ programme
First things first: Nobody needs to let the rain spoil the holidays! Our advice: Choose a hotel with a wide range of activities and offers which fits your holiday planning – a lot of our Mountainbike Holidays Hotels have a wellness area. Some mountainbike regions offer interesting destinations and attractions.