Koroška
Tourismusverband Slowenien

Dimiceva 13

1000 Ljubljana

+38 641 646566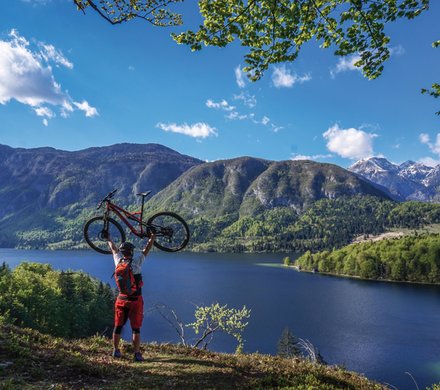 Mountain biking in Koroška
"Slovenian Carinthia" in the north of the country is a real paradise for anyone who appreciates nature, tranquillity and relaxation. The extremely diverse landscape delights with crystal-clear rivers and lakes, dense forests and spectacular caves. The proximity to Carinthia creates many possibilities for diverse, border-crossing tours.
Bike highlights in Koroška
Jamnica Single Trail Park

Single Trail Camps

Underground Biking

Kundi bicycle trails
Circular bicycle trail around the Uršlja Mountain
The extraordinary infrastructure includes over 1.000 tour kilometres of all levels of difficulty. Leisure bikers will find an almost unlimited network of forest paths and single trails here, and the very brave may dare a ride through the disused mines of the Petzen Mountain. Many events and cycling races complement the mountain bike programme and ensure an all-round experience during a mountain bike holiday.
Show all information
Mountain Bike Regionen in Koroška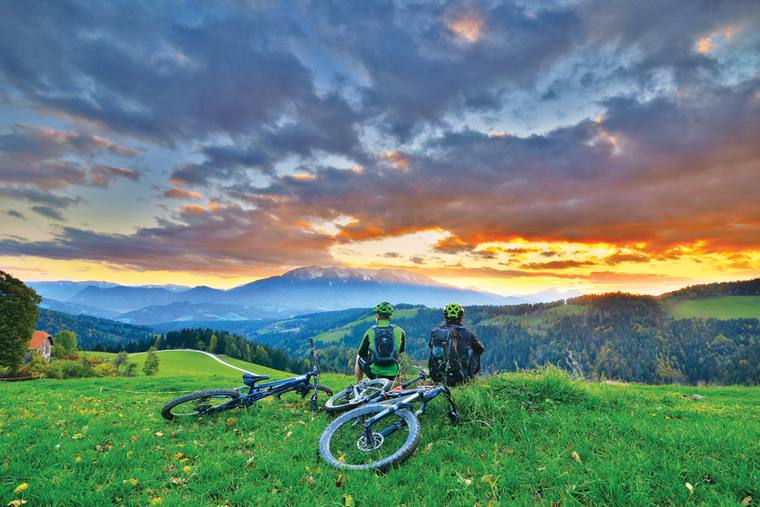 Panorama mountain roads, forest paths, epic single trails – the Slovenian Alps offer mountain bikers pure variety. Discover the region's old huts and alpine farmers' villages, abandoned tunnels and one pearl of nature after another.
Bike Theme: Tour & Trail Enduro & Parks
Bike Hotels - Koroška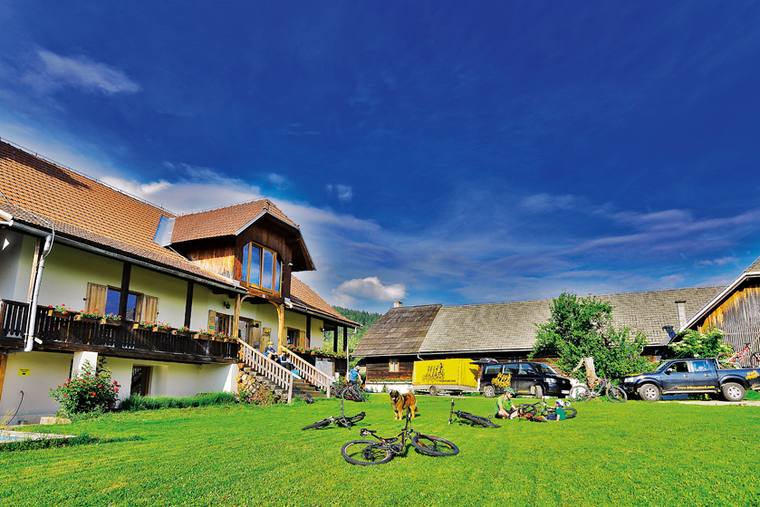 trustscore
The organic farm and also Slovenia's first Bike Hotel is the perfect base for all mountain bikers. Located in the heart of the Jamnica Single Trail Parks, a wide range of countless trails and tours is waiting here.
Topics: Tour & TrailEnduro & Parks
Post an enquiry

Dear mountainbike-friend,

Thank you for your request. The request has already been forwarded to the hotel.The hotel will contact you directly regarding your holiday-wishes.

Kind regards,

Your "Mountain Bike Holidays" Team