South Tyrol
Mountain bike regions in Tyrol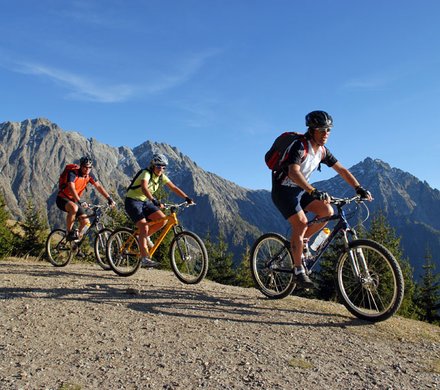 Mountain biking in South Tyrol
Whether leisurely or sporty, bikers will find an attractive biking region between the Vinschgau District to the west and the Dolomites to the east. And the best: 315 days of sunshine per year and a XL bike seasons from March until November allow every biker plenty of time to discover the diversity of the bike tracks.
Bike highlights in South Tyrol:
Over 6.000 MTB routes
Biking season from March until November
GPS tours
From easy, comfortable forest paths to tricky single trails offers South Tyrol everything what the biker's heart desires. The Merano Region provides tour possibilities for every level of ability whilst tours with more than 1.000 metres of altitude are more the norm than the exception in the Vinschgau District. Thus every South Tyrolean bike region has its very own character. But they have one thing in common: Regional specialities are served everywhere.
Leisure cyclists, sport biker or freerider? The South Tyrolean hosts are passionate mountain bikers themselves and happily share their personal tips about the best trails, the most beautiful tours, the most impressive viewpoints and the tastiest alpine hut specialities with their biking guests.
Mountain bike regions in Tyrol
Bike Hotels - South Tyrol
Mountain bike tours in South Tyrol
South Tyrol offers every biker a tour that suits. Leisure bikers as well as the sporty ambitious or adventurous adrenalin junkies will find here what they are looking for.
Tour highlights in South Tyrol
Montiggler lakes tour
Nature phenomenon Ice Holes
Bike Events - South Tyrol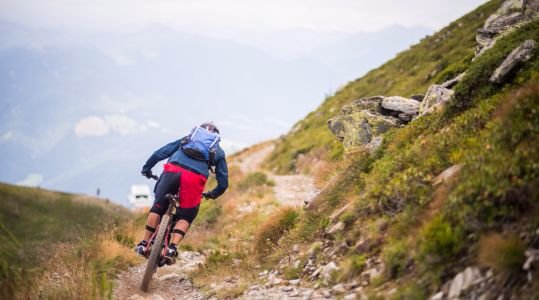 Trail Trophy on the Kronplatz
The highlight of the season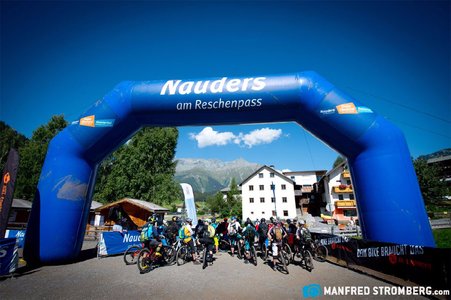 3-Länder Enduro Race
Das 3 Länder Enduro-Race findet am Reschenpass, in Südtirol und in der Schweiz statt. Auf den teils schwierigen Trails müssen die Fahrer ihr Können unter Beweis stellen.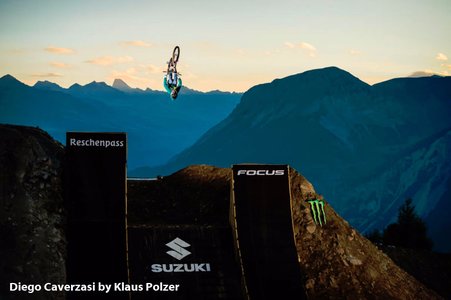 Suzuki Nine Knights
Bei diesem Medienevent kommen die besten Freeride Mountainbikers, Fotografen und Filmemacher zusammen. 
Post an enquiry

Dear mountainbike-friend,

Thank you for your request. The request has already been forwarded to the hotel.The hotel will contact you directly regarding your holiday-wishes.

Kind regards,

Your "Mountain Bike Holidays" Team