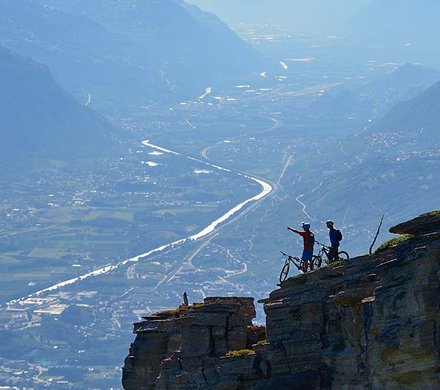 Whether leisurely biking or seeking a challenge; both is possible in Leukerbad. Going on an E-bike tour or using the mountain railway for the ascent is just as easily done as tours with many metres in altitude and crisp trails in this Swiss region.
Highlights of the region:
All tours are suitable for E-bikes
Mountain railway with transport of bikes
Flow Trail Torrent (3.2 km)
BIKE & LEISURE: THERMAL SPA LEUKERBAD
The hot springs of Leukerbad have been known since the time of the Romans and the region has remained a popular spa destination to this day. But there is more than just swimming here in the middle of this fascinating Valais mountain panorama in 1.400 metres above sea level. The holiday region of Leukerbad boasts, for example, a vast network of mountain bike trails. Bikers and E-mountain bikers can choose from 21 signposted bike tours with a total length of 300 kilometres and a total of 10.000 metres in altitude here. The more leisurely tours are, for example, the route to the Lake Majingsee or to Leuk-Susten. The leg muscles are not put under too much stress here and the lake as well as the historic town centre of Leuk invites to stay and enjoy a little bit of time.
A bit more difficult are the tours to the Flüealp or across the Torrentalp to Chermignon. Mountain bikers appreciate the view across the vastness of the Rhone Valley and enjoy the beautiful panorama of the four-thousand-metre-mountains of the Valais Alps here. Anyone who doesn't want to use their own muscle power for the approximately 600 metres in altitude up to the Torrentalp best gets on the gondola cable car in Flaschen and takes a leisurely ride up to the middle terminal or to the Rinderhütte in 2.350 m above sea level. From here you can also start other tours like, for example, across the famous Torrent Trail to Jeizinen.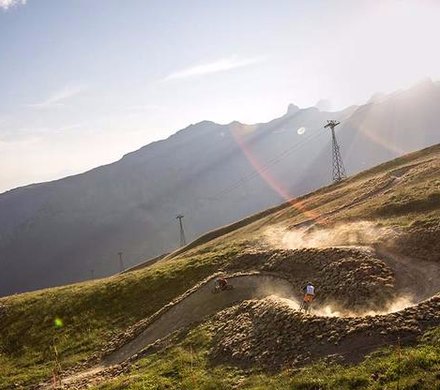 Leukerbad
Leukerbad is predestined for mountain biking and offers every conceivable variation. No surprise, considering the location and specific topography around Leukerbad.
Tour & Trail
Easy & Family
Bike-Highlights Leukerbad
Tour & Trail
Leukerbad is the ideal starting point for mountain bike tours for every taste and ability level. "Tour & Trail" fans will surely find here the challenge they are looking for!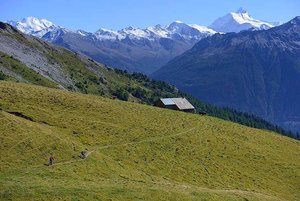 Transport of bikes on the mountain railway
The 4 Gemmi and Torrent cable cars transport biker and bike in comfort.
Whether mountain bike or E-mountain bike, you will find helpful addresses for hiring a suitable bike here 
With the LBC+ you benefit from  favourable rates when hiring an E-mountain bike or mountain bike. Information and bookings at Relaction Snow & Bikeshop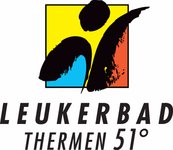 Post an enquiry

Dear mountainbike-friend,

Thank you for your request. The request has already been forwarded to the hotel.The hotel will contact you directly regarding your holiday-wishes.

Kind regards,

Your "Mountain Bike Holidays" Team
More information and tips for your mountain bike holiday
More information and tips for your mountain bike holiday