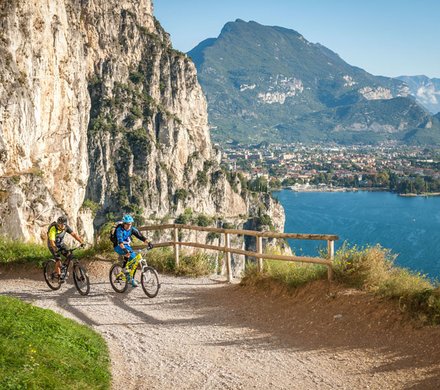 Mountain biking at Lake Garda
This unique bike arena in the north of Italy is characterised by extreme contradictions and stretches from Lake Garda to the famous peaks of Tremalzo, Monte Baldo and Monte Bondone. Mediterranean Dolce Vita and the rugged mountains leave no biker's heart untouched. Spring and autumn are the best and also most popular biking seasons here.
Highlights of the region:
Garda Trentino Bike Marathon Route
Bike Park Busatte
Bike Park Garda Trentino Gravity
Bike classic Lake Garda
The region around Lake Garda is the classic mountain bike area per se. The Lake Garda region, the Valle di Ledro, Rovereto and Vallagarina, Trento, the Monte Bondone as well as the Valle die Laghi have merged together to create Mountain & Garda Bike. Leading through all sub-regions, a 200 km long circular route with a total of 10.000 metres in altitude has been developed.
Asphalt and gravel ascents can be found here just as much as technically challenging single trails and racy downhill routes on moderate ground. True mountain bike freaks opt for interlocked, steep and rocky passages which demand a great deal of effort.
Bike Events - Gardasee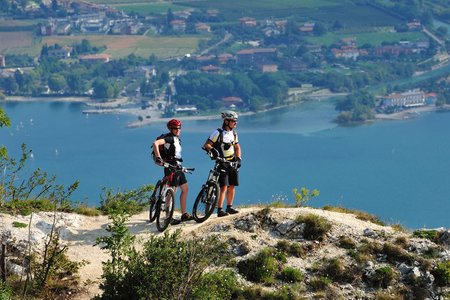 Bike Festival Garda
Europe's season opening of the mountain bike scene!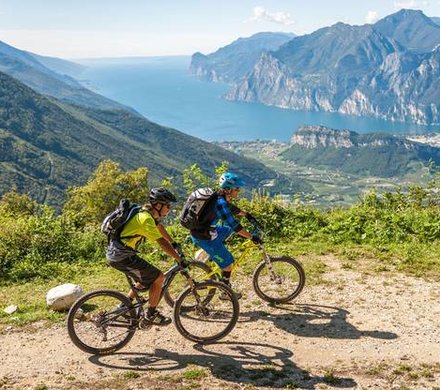 Gardasee
The mountain bike tours around Lake Garda have one thing in common: they are very diverse. From leisurely tours with very few altitude metres to sweat-inducing passes, all can be found here. 
Tour & Trail
Easy & Family
Bike-Highlights Gardasee
Tour & Trail
The region around Lake Garda is perfect for mountain bikers. Asphalt and gravel ascents can be found here just as much as single trails and downhill runs requiring sophisticated techniques.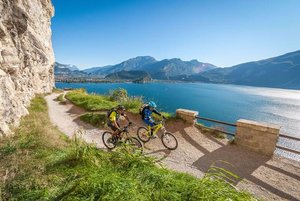 Easy & Family
The Lake Garda BikeArena offers a huge selection of suitable tours for bikers who prefer a more leisurely pace. Leisure bikers should not miss the gourmet tours with wine sampling.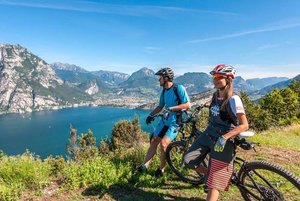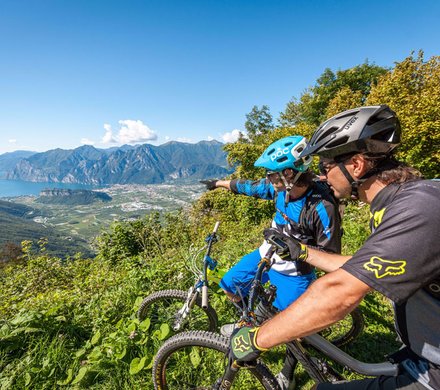 The following bike schools offer guided tours:
Many bike shops offer their services in the region at the northern shore of Lake Garda: sale, hire and repairs by professionals and experts.
Post an enquiry

Dear mountainbike-friend,

Thank you for your request. The request has already been forwarded to the hotel.The hotel will contact you directly regarding your holiday-wishes.

Kind regards,

Your "Mountain Bike Holidays" Team
More information and tips for your mountain bike holiday
More information and tips for your mountain bike holiday