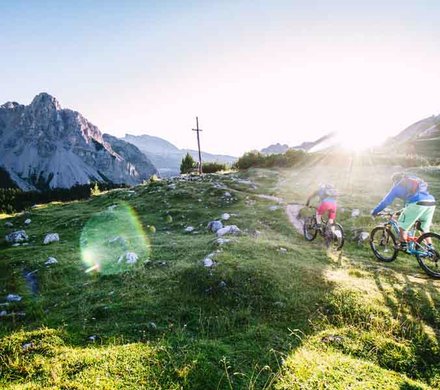 Mountain biking at the Kronplatz – Dolomiten 
On smugglers' paths across the Alps into the south. More variety is not possible: through the Taufer Ahrntal Valley across the Kronplatz to the World Heritage Site Dolomites with the Fanes-Sennes Nature Park.
Highlights of the region:
MTB freeride trail at the Kronplatz
Puster Valley cycling track
E-bike
Biking through a World Heritage – natural site
Have you ever discovered a World Heritage site by bike or have taken the Stoneman Trail Dolomiti? No? Then off to the Kronplatz-Dolomiten region. Countless tracks, exciting single trails, forest roads and paths through the woods criss-cross the Fanes-Sennes-Prags Nature Park which became an UNESCO World Heritage Natural Site in 2009, and is one of the most beautiful nature parks in the world. The diversity and the experience of nature and emotions on trails, paths through woods and pastures, old military roads and smugglers' trails across long-forgotten passes are unbeatable. Depending on the individual physical condition, the pedals are pushed either leisurely or sweat-inducing until the destination is reached. In this way, every tour becomes a unique experience with lasting emotions.
Biketouren - Kronplatz - Dolomiten
Bike Events - Kronplatz - Dolomiten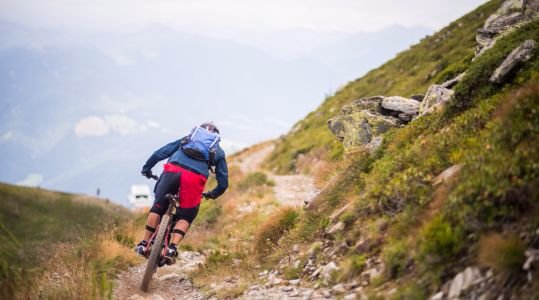 Trail Trophy on the Kronplatz
The highlight of the season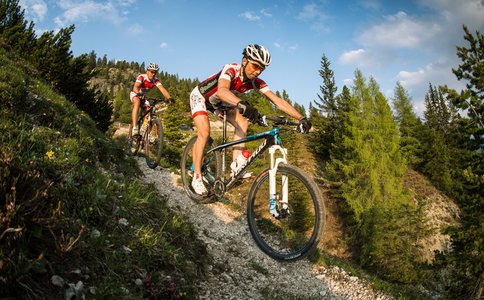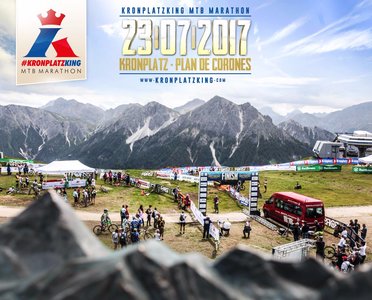 Kronplatz King
The only mountain bike marathon with 8 km of freeride descents and
a mountain finish on 2,275 m!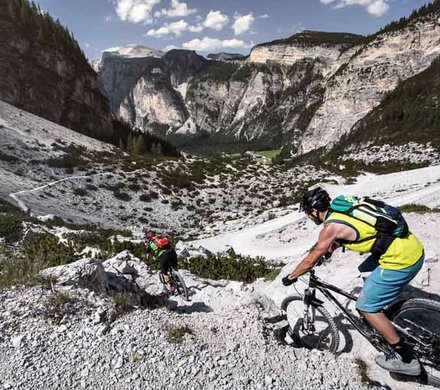 Kronplatz - Dolomiten
Mountain biking in the Kronplatz holiday region in South Tyrol is a real bike adventure. Experience South Tyrol from its most beautiful side.
Tour & Trail
Enduro & Parks
Easy & Family
Bike-Highlights Kronplatz - Dolomiten
Tour & Trail
A variety of trails, forest and field trails, old military roads and smugglers' trails – all easily accessible by mountain bike – are waiting at the Kronplatz. Surrounded by unique natural scenery, you will discover one highlight after another.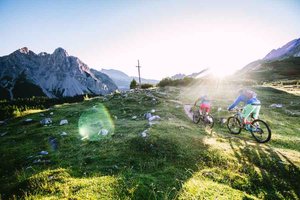 Enduro & Parks
Unique downhill freeride routes as well as single trails wind their way through the region and are pure bliss for adrenalin fans. Especially recommended is the MTB freeride trail at the Kronplatz, the Herrnsteig downhill trail, Furcia, Piz de Plaies as well as the Gassl freeride trail.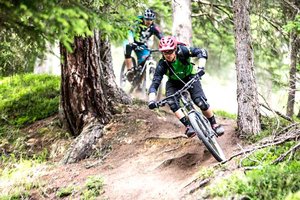 Easy & Family
The Puster Valley Cycling Trail is the right place for families and leisure bikers. Along the Rienz river, the main drainage system of the Puster Valley, leads the trail past picturesque villages and an activity station to Brixen from where you can leisurely return to the starting point by train.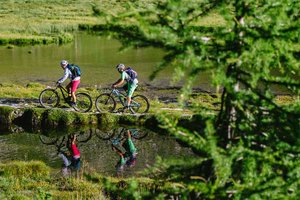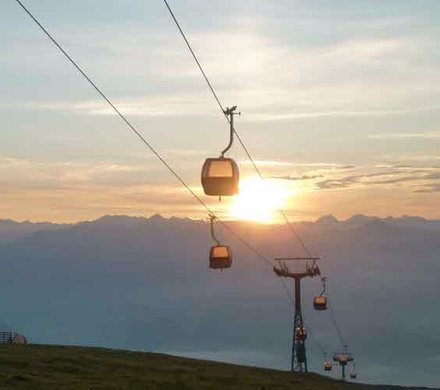 The following mountain railways with transport for bikes in the Kronplatz holiday region are available:
Kronplatz 2000
Olang I und II
Ruis
Piz de Plaies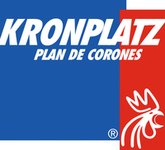 Post an enquiry

Dear mountainbike-friend,

Thank you for your request. The request has already been forwarded to the hotel.The hotel will contact you directly regarding your holiday-wishes.

Kind regards,

Your "Mountain Bike Holidays" Team
More information and tips for your mountain bike holiday
More information and tips for your mountain bike holiday