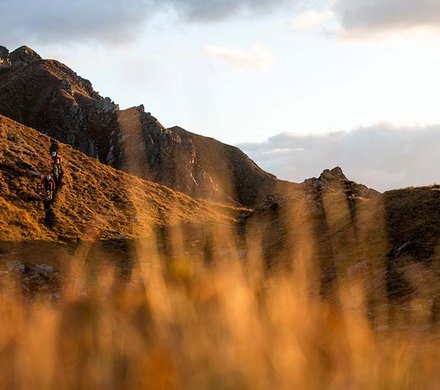 Mountain biking in the Lenzerheide
Around 300 km of signposted tours and 850 km of GPS tours stretch from Malix to Brienz/Brinzauls and from the Piz Scalottas up to the Parpaner Rothorn. Here you will find bike tours and trails for every biking style, whether leisure biker, bike park freak or tour bikers.
Highlights of the region:
Bike park 

Lenzerheide

XC route around the Rothorn lower terminus
Panorama gondola lift from Churwalden to Heidbüel
Lenzerheide – the 360° bike experience
A stunning mountain landscape, several mountain railways to assist with the ascent, a newly extended bike park and interesting mountain bike routes attract thousands of bikers every year. The mix of tours from rocky summits in considerable heights to family tours with easy ascents and plenty of possibilities for a stop, every biker will find something that suits. Piz Scalottas, Alp Sanaspans, Alp Stätz and of course the famous Rothorn are amongst the classics of mountain bike tours. The tour to the Parpaner Rothorn may be very exhausting and may take up most of the day but should nonetheless be part of your tour agenda. You could of course use the lift to get to the Rothorn from where you continue on the legendary Bike Attack Track to the Lake Älplisee trail, past the lake in direction Arosa and then returning by using the Hörnli and Urden gondola cableways. The Bike Park Lenzerheide waits as a treat afterwards.
Bike Events - Lenzerheide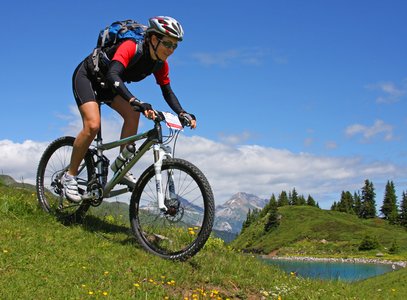 UCI Mountain Bike World Cup Lenzerheide
Venue of the UCI MTB World Cup for the DH and XC for the third time!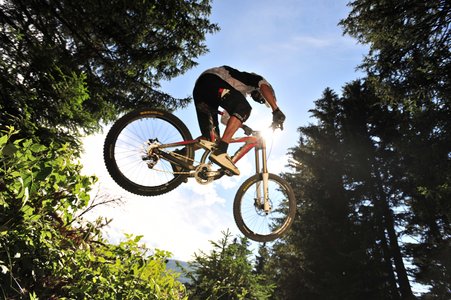 17th Bike Attack
The legendary Enduro race takes place in Lenzerheide since 1998 and is very populare in Europe.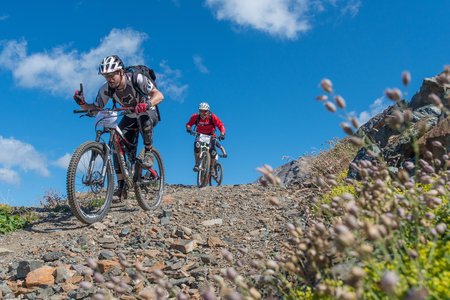 GrischaTrail RIDE
The GrischaTrail RIDE with its extraordinary trails will make any biker's heart beat faster.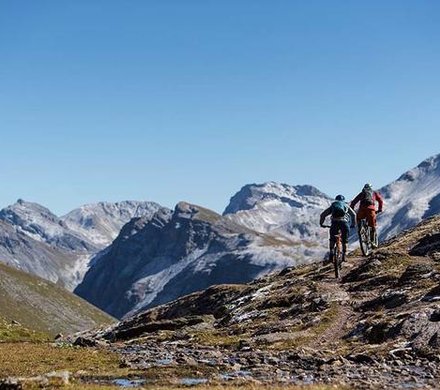 Lenzerheide
Tours full of variety with or without transport by mountain railway, off-road tours or Jolanda Neff's training tours in and around Lenzerheide – this bike region's diversity of tours leaves nothing to be desired.
Bike-Highlights Lenzerheide
Tour & Trail
The diverse Lenzerheide bike region offers bike experiences for every biking style from easy to sporty. More than 300 km of signposted tours and over 850 km of GPS tours let every biker's heart beat faster.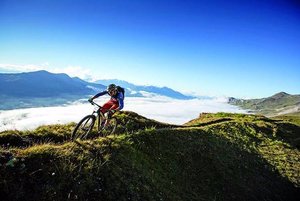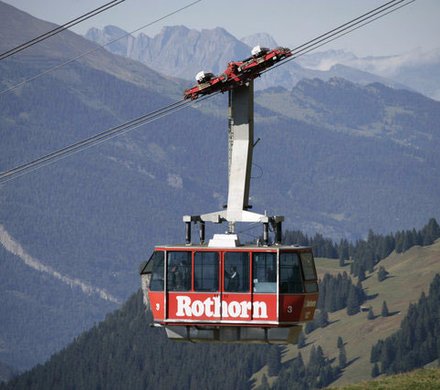 Mountain railways providing bike transport services:
East side: 3 mountain railways providing bike transport service (Rothorn 1 gondola cableway, Rothorn 2 cable car 2, Urden gondola cableway)
West side: 2 mountain railways providing bike transport service (Tgantieni chairlift and Scalottas)


Transport of bikes on public transport in the valley:
The transport of bikes on public transport in the valley is available without limitations. Connecting Lenzerheide with Chur, the local bus service as well as the Postauto AG offers transport of bikes. Transport of bikes on the local bus service is free of charge. However, there is a charge on the Postauto buses.
Post an enquiry

Dear mountainbike-friend,

Thank you for your request. The request has already been forwarded to the hotel.The hotel will contact you directly regarding your holiday-wishes.

Kind regards,

Your "Mountain Bike Holidays" Team
More information and tips for your mountain bike holiday
More information and tips for your mountain bike holiday