Serfaus - Fiss - Ladis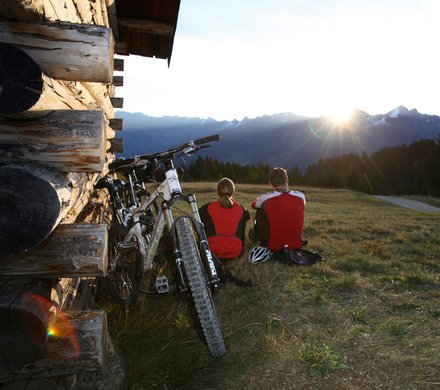 Mountain biking in Serfaus-Fiss-Ladis    
Discover the family paradise on two wheels. Serfaus-Fiss-Ladis is the perfect bike holiday base for the entire family: from leisurely cycling tours and challenging mountain bike tours to action-packed downhill routes at the Bike Park Serfaus-Fiss-Ladis
Highlights of the region:
Bike Park Serfaus-Fiss-Ladis

Super Natural Trail

E-bikes, which have been specially designed for alpine terrain  
Bike & Family in Serfaus-Fiss-Ladis
Once a contradiction – "Bike & Family" has turned out to be a perfectly successful concept in those three locations. The adventure world for young and old on the sunny high plateau (1.200 – 1.400 m) has been created with great skill and the right touch. The diverse coexistence of family tours - which are also suitable for children's trailers -, sweat-inducing ascents, uphill tours with push and carrying passages and border-crossing tours into Italy and Switzerland provide bikers with plenty of freedom to do as they please. Leisure bikers ease the tough ascent by using one of the nine cable cars or take an E-bike to get from one alpine hut to the next, whilst freeriders pack away 8.000 downhill metres in one day without any problem. New is the Bike Park Serfaus-Fiss-Ladis near the Waldbahn cable car where families and beginners as well as experienced downhillers can find various trails.
"The Serfaus-Fiss-Ladis Bike Park is a facility that suits this family region very well, is a great attraction, offers a commercial kick during the summer and is simply a showcase project for Tyrol."
("Tirol Touristika" award of Tirol Werbung)
Biketouren - Serfaus - Fiss - Ladis
Bike Events - Serfaus - Fiss - Ladis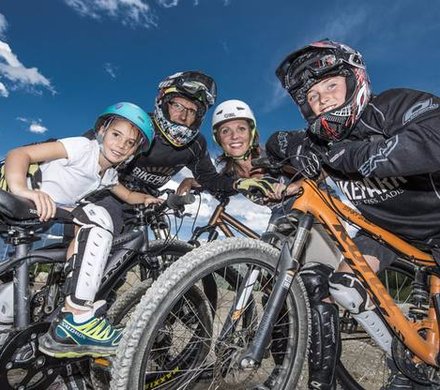 Serfaus - Fiss - Ladis
Serfaus-Fiss-Ladis bietet perfekte Mountainbike-Infrastruktur. Das Wegenetz umfasst sanfte Anstiege, ebenso wie sportliche Herausforderungen und actiongeladene Abfahrten Und wem ein Aufstieg zu beschwerlich ist, genießt einfach den Radtransport mit einer der vielen Bergbahnen.
Tour & Trail
Enduro & Parks
Easy & Family
Bike-Highlights Serfaus - Fiss - Ladis
Tour & Trail
Zahllose Touren in allen Schwierigkeitsgraden, laden dazu ein, das Hochplateau inmitten der atemberaubenden Bergkulisse auf zwei Rädern zu entdecken. Jede Tour wird hier zum Highlight und begeistert immer wieder mit neuen Trails.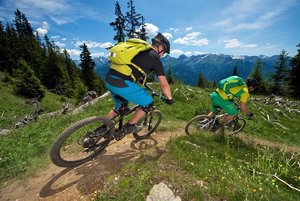 Freeride & Parks
Im Bikepark Serfaus-Fiss-Ladis erwarten Enduro Fans und Downhiller actionreiche Abfahrten und spannende Park Areas ausgestattet mit Pumptrack, Dirtline und vielem mehr. Es werden auch individuelle Kurse angeboten.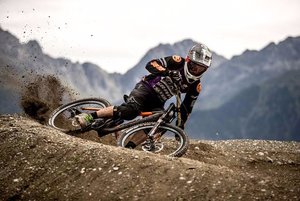 Easy & E-MTB
Serfaus-Fiss-Ladis ist ein wahres Familienparadies und bietet Bike-Genuss für Groß und Klein. Für das alpine Gelände wurden spezielle eBikes entwickelt, die euch ohne Anstrengung zu den schönsten Aussichtspunkten der Region bringen. Unterwegs warten zahlreiche Attraktionen  sowie familienfreundliche Hütten.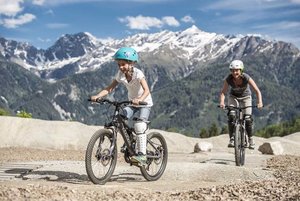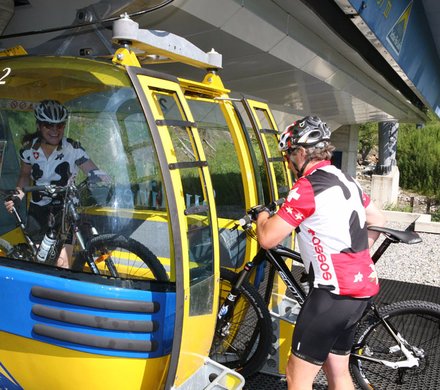 Biketransport mit den Bergbahnen
In der gesamten Region bringen 9 Bergbahnen, Seilbahnen und Lifte Mountainbiker zu den hoch gelegenen Ausgangspunkten von knackigen Trails und Wegen.
Service & Verleih
Neue Bikes im Urlaub testen. Das ist in Serfaus-Fiss-Ladis kein Problem. Die neuesten Modelle namhafter Hersteller stehen in den professionellen Bike-Fachgeschäften zum Verleihen bereit. Wer auf das eigene Bike nicht verzichten will, kann im Falle einer Panne hier auf professionellen Service zählen.
Zur Approved Bike Area - Bewertung
The Mountain Bike Holidays Region Serfaus - Fiss -Ladis was rated as follows:
| | |
| --- | --- |
| Preparation of information for mountain bike guests | 92 / 100 points |
| Range of easy & family offers provided in the region | 100 / 100 points |
| Local infrastructure and services | 100 / 100 points |
| Total score | 292 / 300 points |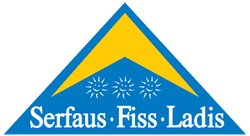 Serfaus-Fiss-Ladis Information
6534 Serfaus-Fiss-Ladis
Austria
+43 5476 6239
info@serfaus-fiss-ladis.at
http://www.serfaus-fiss-ladis.at
Post an enquiry

Dear mountainbike-friend,

Thank you for your request. The request has already been forwarded to the hotel.The hotel will contact you directly regarding your holiday-wishes.

Kind regards,

Your "Mountain Bike Holidays" Team