Eine Runde Adrenalin pur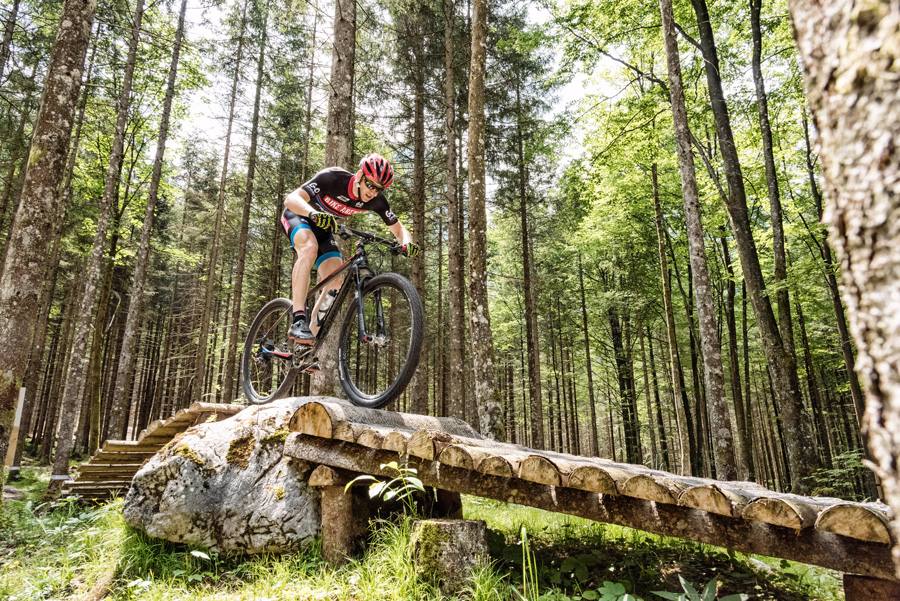 Mountain bike experience in the BSFZ Obertraun Bike Arena.
The cloudless sunrise promises a warm day in the Salzkammergut. With my mountain bike I am at the south end of the lake Hallstätt on the way to BSFZ Obertraun Bike Arena.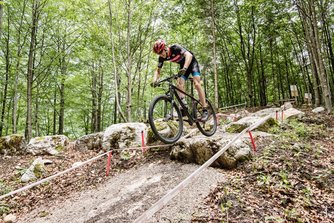 After about 400 metres I reached the start. Everywhere between the trees I can catch glimpses of the trail. I decide to start the 4,2 kilometres long tour with its 209 metres cumulative elevation gain. The first ascend is rewarded with a descend over wooden trunks and fast curves and is a lot of fun! The jump over a rock happens so fast, I didn't even have time to think about it. At the end of the downhill section the first challenge awaits me - a rock garden. Maybe I should have made the time to visit the trail first. Short, challenging ascends and demanding descends make me sweat. I take a short break and watch the trail. I am glad there is a bypas for an extra difficult part. AFter a while I finished the tour with a big smile on my face. My time? Doesn't matter!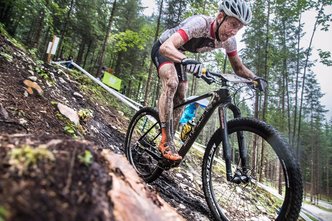 The most attractive thing about the Bike Arena is the possibility to arrange your own tour. It doesn't become boring! I will be back for sure and then I'll try to be faster than the National Champion with his 12.32 minutes!