Eine Bikegeschichte aus Serfaus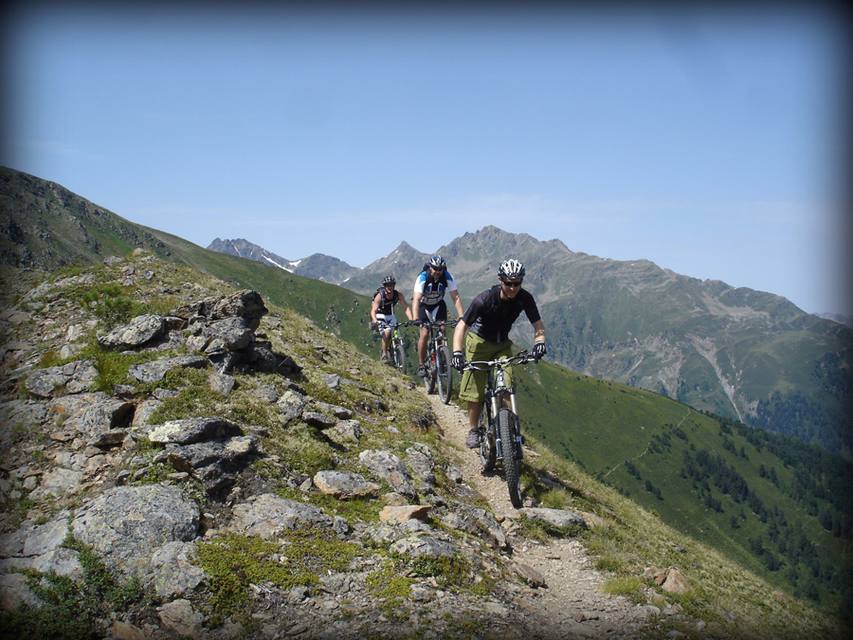 Exciting Highlights at the "Lifehotel für aktive Genießer"
It is 8.30 pm and all the mountain bikers are waiting for the tour discussion for the tour tomorrow morning. They are talking about Bike adventures from back home.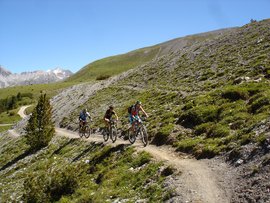 However, I interrupt the conversation and talk about the tour tomorrow. There are flat and steep parts as well as Trails with flow and technique. They are growing quiet and everyone gets excited for the next day.
Early in the morning we start our tour and a steep ascent awaits us. The conversations stop, one after another and the facial expressions are changing drastically! Close to the peak I pull away from the group. At the top, I breathe heavily, wipe the endeavour off my face and take nice pictures of the arrival of my group. Relaxed, as if nothing has exhausted me.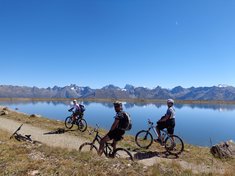 After a well-earned break with Kaiserschmarrn and apple pie  I tell them about the descent on the Frommes-Trail. Now everybody starts smiling again! 1300 metres on the finest single trail are awaiting us. In the valley, we see how the last dust clouds are vanishing and we relive the tour at a nice Après-Bike. Now the mountain bikers are talking about their bike adventures in Serfaus and how they dealed with difficult trails!
Anyhow, tomorrow the next exciting adventure waits for us!