Bike adventure in South Tyrol around Hotel Marica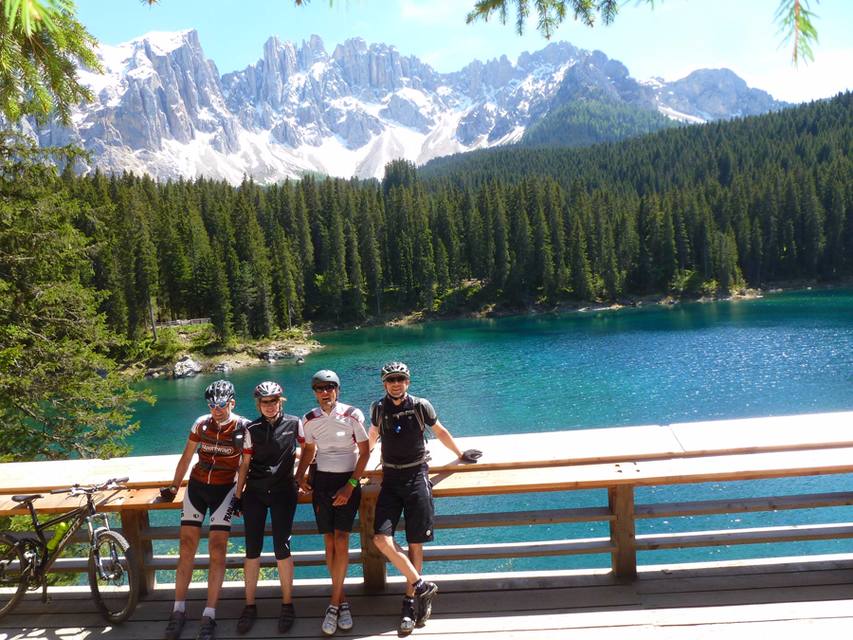 According to the locals lots of spook, mysticism and adventure is waiting around the Latemar - the heroic mountain bikers from Hotel Marica dared it. And they will tell us their story.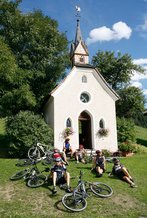 With the stroke of the clock the spook begins – we're feeling a bit uncomfortable. Maybe it's really true what the locals are reporting: in the forest, on the way from Eggen to Welschnofen, a black horse with fiery eyes was seen! The strongest local men got missed there and were never seen again … With great foresight we and our biking hosts Carola und Manfred stop at Kobhof at the St. Anna chapel and ask for shelter. Black Madonna is in good mood, because we arrive safely at Welschnofen. But the next spine-chiller is already waiting for us: There shall be wolves around here – and they should be really scary. Up at "Tald", up at 1700 m, there's the proof: the wolf cavern! 
Some time ago (well, maybe about 100 years …) wolves were trapped up there. Most of them could never be found so we left a bar there … you never know …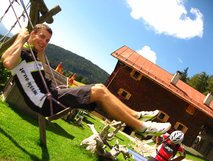 So we continue our tour to Hagneralm where Anna, our cheerful innkeeper, immediately understands what we need now: a really really small drink made of herbage … :-) Now we're feeling a bit more relaxed and the tasty alpine cheese, the "Schlutzkrapfen" and all the other yummy food do the rest.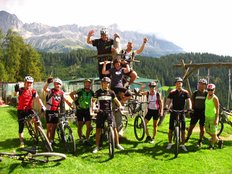 Now all the fear is gone and we're astonished about all the glow of the roses in King Laurins kingdom. We're easily trailing along the most beautiful meadows with the bizarre Latemar in front of us. At the foot of Latemar we're reflecting in Karer lake and wish to just get a glimpse of the beautiful mermaid who's living there in the water. Afterwards we drive home to Hotel Marica, telling all the ones who stayed home about our heroic acts, because …
It could have been? Couldn't it?