Großarltal - "Valley of the huts"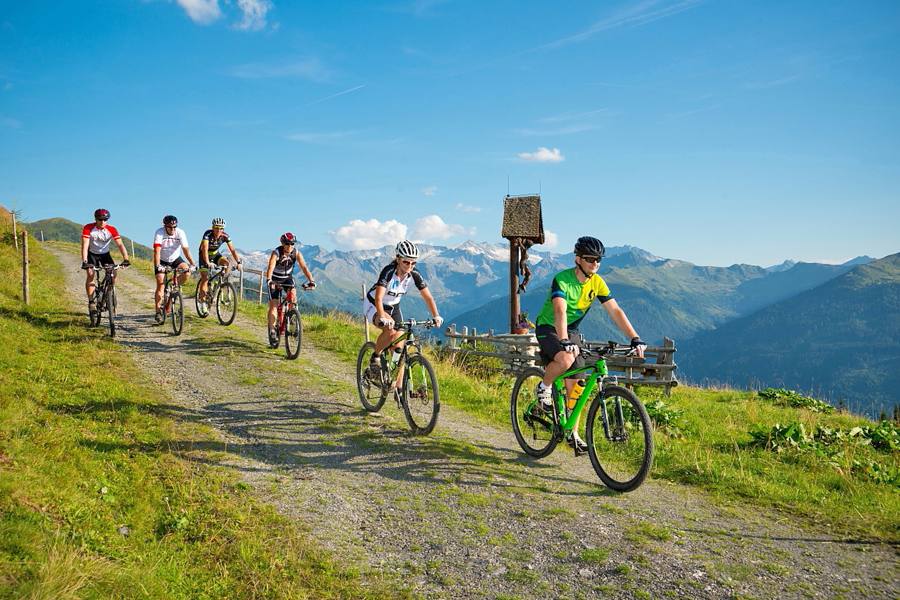 "Burning calves or maybe pleasure tours?" – Hans, a mountain bike guide in Großarltal, asked the guests this question at their arrival.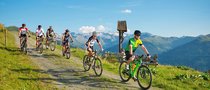 "Of course, those for the calves", was the unanimous answer of the group, all sporting biker late forties - early fifties. And all with a proverbial spark of ambition in the eyes. This way the tour-plan for the week was designed: Saukaralm, Almenrunde Unterwand – Karsegg – Großwildalm, Aualm with a short march to the Schuhflicker and the Schuhflickersee, Hirschgrubenalm in the national park community of Hüttschlag with a short excursion to Hubalm, Breakfast Tour to the Breitenebenalm ...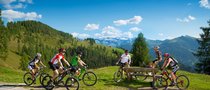 Around 8,000 vertical meters and 12 huts the group has overcome the end of the week. Now they sit satisfied on the wooden, drawn from the harsh climate Bank in front of the Bichlalm in 1,731 meters overlooking the evening sun and in front of them a "Brettljause". Yes, it tastes different, the snack on the hut: Real, intense, full of life and always with a view of the wonderful mountains in the Nationalpark Hohe Tauern. For that a cool wheat beer - nonalcoholic naturally.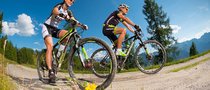 But afterwards they get a fruit schnapps - for digestion, the owner of the hut says with a wink. Now honestly - despite all casualness: Some of the group the calves are burning a little, or rather the thighs. No matter. After all, there were no "calves biters" but indirectly all again beautiful pleasure tours. With hearty stops on the huts in the "Großarltal" and hospitality very close to the sky.