Dished: mountainbiker as lunch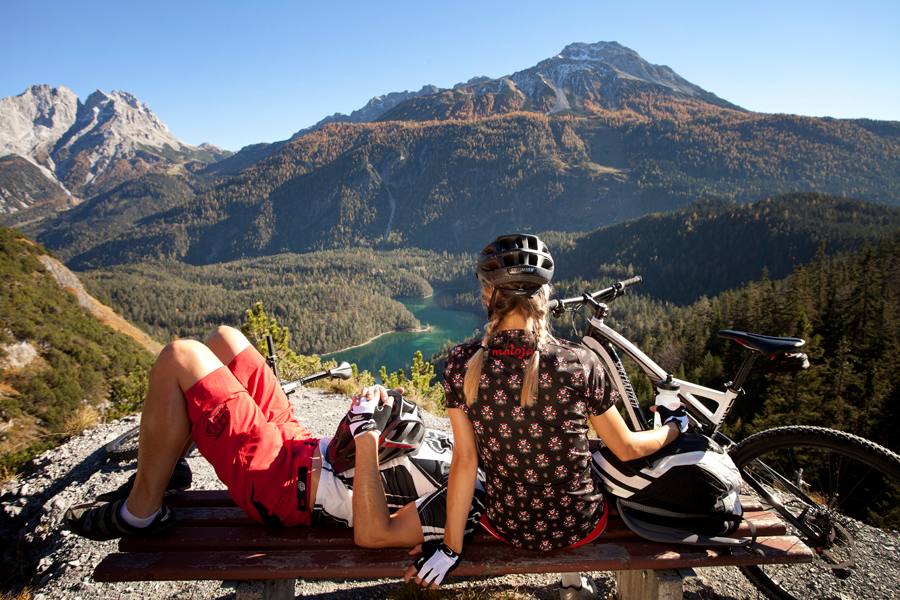 I looked forward to my bike holiday in hotel Loisach for a long time yet. I´m not so long in the "bike scene", but all the more motivated.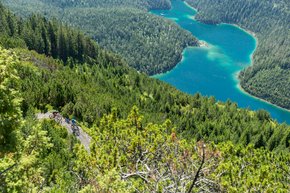 So at the first day I planned together with the bike guides of the Tiroler Zugspitzarena a demanding tour to Muthenau Alm. I was absolutely ready to give my best in that holiday.
The tour started at the valley station Biberwier, about 15 minutes from the hotel. In the beginning the route went along the Lärchenweg to the Kohlstatt und to the Weissensee. I enjoyed the beautiful landscape. The way led further along the Römerweg direction Fernpass, until to the junction "Muthenau Alm".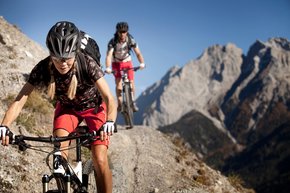 And then it started to be exciting: we followed the uphill path up to 1740 m. The last meters I had to fight with myself to achieve them, but under the eyes of the bike guides I didn´t want to give up. So I pedaled with a bride smile towards hut. I gave my last power, but it was a little bit too much. I couldn´t stop before the terrace and so I landed directly on a table of two hikers – in the middle of their snack. Luckily they took it with humor and so I invited them on a second meal. This bike adventure ended with a delicious snack and a beautiful view.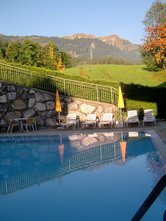 "At home" there was waiting a relaxing massage, the refreshing outdoor pool and of course the fantastic dinner.