I´ve done it – from hotel Hasenauer to Hundstein and back!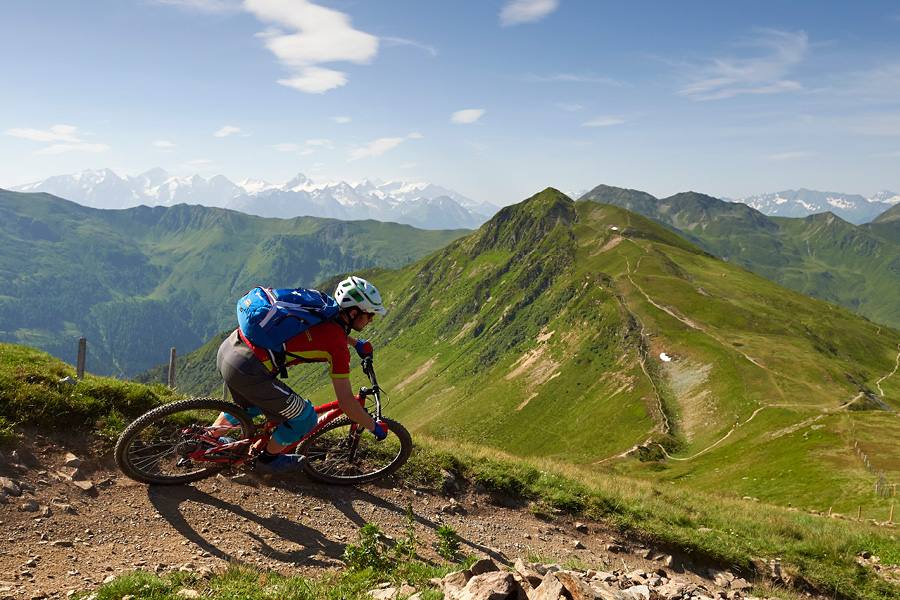 There are so many bike tours in Bikecircus Saalbach Hinterglemm that I can do alone or with bike guide Fritz. He is the son of the hoteliers as well.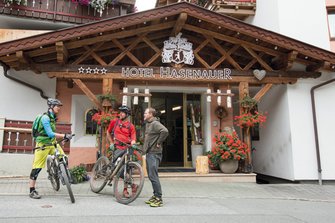 I decide me for a guided tour to the Hundstein. It is the highest point in the region you can arrive by cycling. After a fortifying breakfast our group meets in front of the hotel. If I had knew, what will happen today, I had eaten one more banana …
First we cycle through the Glemmtal, across the Zeller See to Thumersbach. There the uphill starts – 1.340 vertical meters are ahead. So we are pedaling vigorously and arrive the first stop – the Enzianhütte. What a great view to the Zeller See! For refreshment we take some cold drinks in the hut. I would also like to eat the energy bar I´ve got from the hotel. This is the plan at least. But in that moment I want to bite into the bar a bird flies very close to me and nabs my snack. What a fright! That story will nobody believe at home …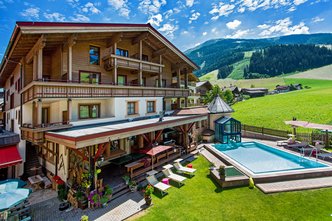 After that funny incident we go on direction summit. There is still another steep distance and then we are there – finally done! The view around is fantastic and so I forget the effort very fast. But know my stomach is growling. At the Statzerhaus I pounce on a big portion of bacon and cheese – this is much better than an energy bar. The way back to the hotel goes via Maria Alm. The others cycle back to Saalbach, I take the shuttle bus. After all I was "robbed of my energy". But I have a good idea to take me these back. While the other guests are arriving panting at the hotel, I refreshed already in the outdoor pool. Now I lie in the sunshine. This is summer pure!