Addicted to hich alpine adventures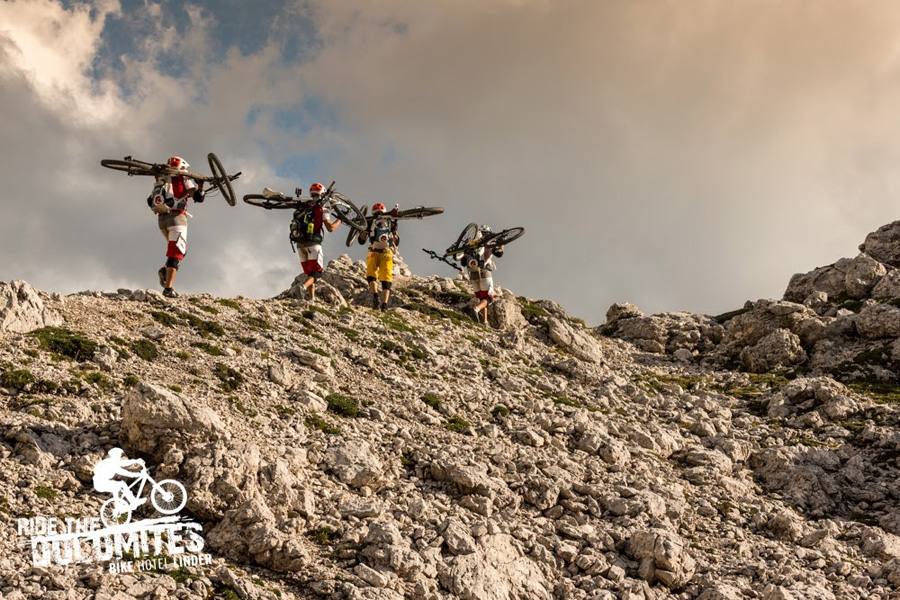 Bike & Hike is a trend that is becoming increasingly popular among mountain bikers. These two mountain sport activities not only make a good rhyme, they also perfectly complement each other. For us it is now time to test this new experience as well.
Our first impression: Awesome!
We chose the summit "Cir Joch" and the Chedul valley for our expedition. Together with the "Ride the Dolomites"-guides and the photographer Michael, we started our tour. The track is well known among hikers and during the summer months, many mountain lovers populate this route.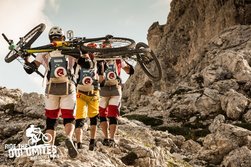 To escape the crowds we decided to start our tour in the late afternoon. At the summit of "Cir Joch" a unique trail is waiting for us – but this trail really has to be earned. Because first we have to climb the mountain. The trail is leading us through rocky ridges, bizarre eroded forms and steep tors up to the summit 2.469 meters above sea level. After an hour of climbing, we made it up to the top.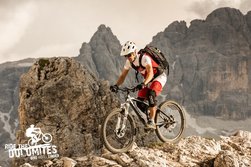 From the summit, we enjoy the amazing panoramic view over the high plateau Puez with its moonscape. The sunset light is changing the dolomites in its popular pink color – the atmosphere is just incredible.
It is not easy for us to tear ourselves away from this scenery but we have to keep going since the sunset is nearing. 1.100 meters of vertical drop over big rocks, steps and fast kick turns are waiting. Mountain bike pleasure at its finest!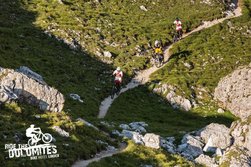 The last section of the downhill is technically demanding and pretty challenging, sometimes we even have to carry our bikes. In addition the twilight – full concentration is requested here. Finally, we reach the valley with tired arms but a bright smile. We all agree that this was a very impressive tour.
After this high alpine bike and hike experience, we are addicted to such adventures. To give our guests of Hotel Linder the possibility to participate in such an expedition we are getting prominent support: Tom Öhler. Tom is not only known as a Trial professional he also made the spectacular bike video "Sea of Rock". In three days he will give us a good introduction into the field of high alpine biking.
Date: 10th - 14th of July 2016