Between marmots and smaragds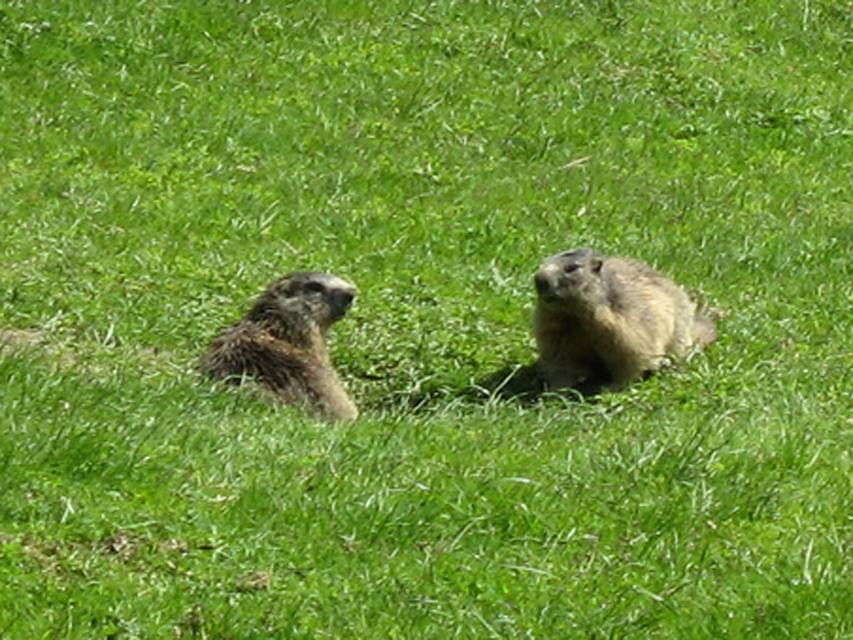 "A trip into the Habachtal is again and again something special," means Andrea. She is bikeguide in the bike hotel Kirchner. The route starts with a cozy run-in on the bikeway along the Salzach. The welcome door of the smaragd way is a first eye-catcher – it seems that there are still waiting some treasuries for bikers and hikers.
Now it is to take off the jackets – the trail climbs. But some stations of the smaragd way and flat sections make it easy to get on. Then we cross the Habach and come to our biggest challenge for today: the "Kromer Bichl". It is a few hundred meters long and really steeply. The one or the other biker has to push his bike here. After that section it becomes flat again and we have a great view to the valley end and the gigantic glaciers. Shortly before the Enzianhütte we alive a special feature: we can observe some marmots. Normally they are very shy, but here we can take some nice pictures. We use the inn Alpenrose to enjoy that fantastic atmosphere. After a short break we trust to luck and dig for smaragds. Who knows? May be and a green emerald will smile at us.