Who kisses awake mermaid?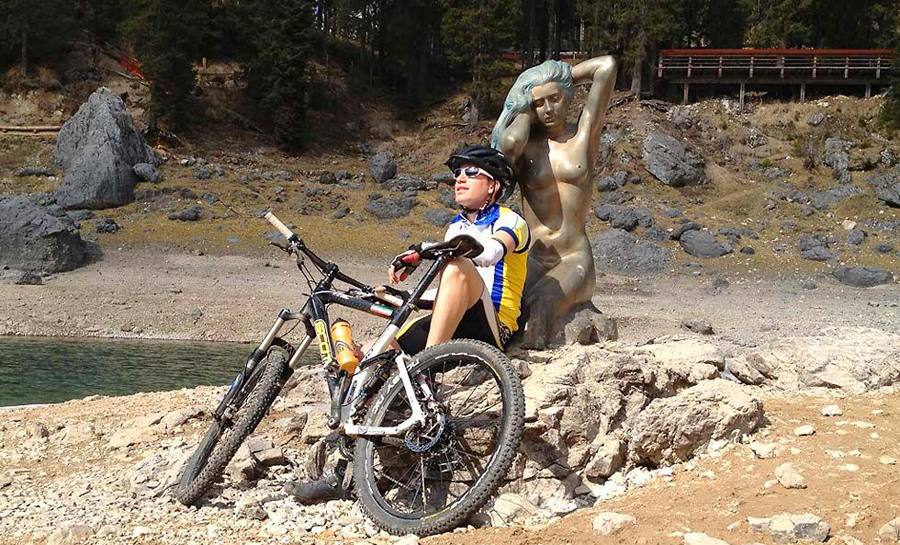 … famous mermaid of Karersee! All summer long she was submerged and only to see by insider, but now you can admire her again.
At the Karerersee lived once a beautiful mermaid. Someday the sorcerer from Masarè heard hear singing and felt in love with mermaid. He tried to win her over, but he did not succeed. So he asked witch Langwerda for help. She told him, he should dress up as a jeweler, make a rainbow from Latemar to Rosengarten and go to Karersee. There he should attract and kidnap the beautiful.
The magician followed the advice, but forgot to dressed up. The mermaid gazed at the rainbow and the jewels, but she recognized the sorcerer and submerged in the Kalterersee. She has not been seen by the magician anymore. In lovesickness he crashed the rainbow and threw it together with the jewels into the lake. And so the Karersee glows today in the most glorious coloring of a rainbow. But the singing of mermaid was never heard again.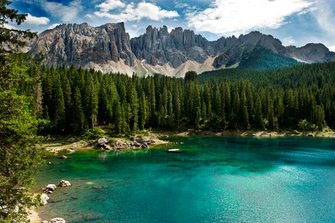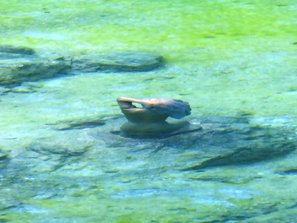 On our bike tours we come again and again to that enchants place and we firmly anticipate that someone a brave biker will kiss awake the mermaid …