Altmodisch vs. engagiert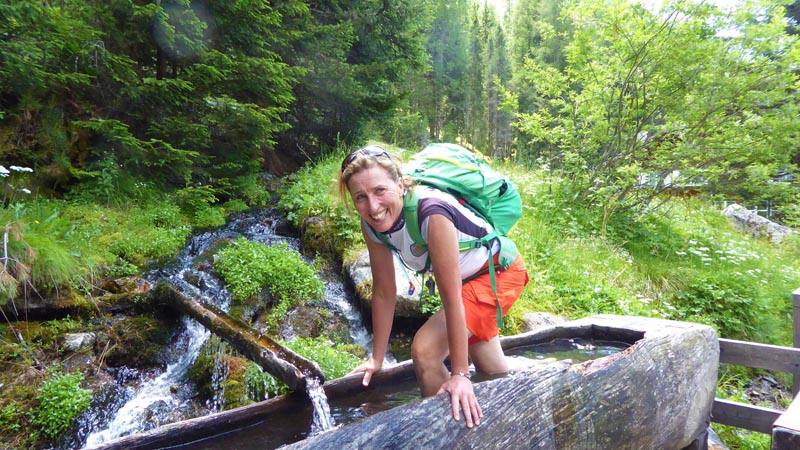 I am Agnes, since 1999 bike guide and with Edith, my twin sister, one of the chiefs of hotel Innerhofer in Gais/Sudtirol/Tauferer Ahrntal. Imagine: I am 50+, have never made a bike holiday at the Lake of Garda and have never made an alpine crossing. Old fashioned, isn´t it?!?
I say NO, because in summer I only take time for my bike enthusiastic guests. Together with Bruno, the best bike guide on earth, I make daily our small and big Transalps around our hotel. Of course I would be tempted to make an alpine crossing, but I don´t have so much time and maybe you too. The heavy backpack I was accustomed, because as a guide I have from Arnika Globuli, whistle to high spirits and tool everything with me. If the weather is quite good as this year, it would be a lot of fun.
But in the last summer … ? Do you remember how it felt like to put on the clammy and stinking bike clothes? Exactly, today you still pipe down in memory of that. Of course you have to have everything once participated and I hope I will have time someday for an alpine crossing. Maybe, when I cannot find any tours anymore in our region. Until then I will daily wash your laundry, cook for you, show you the mountains and the best trails and spoil you with all your senses.
Most suitable for that is the package BIKE & BODY & SOUL.