3 generations on bike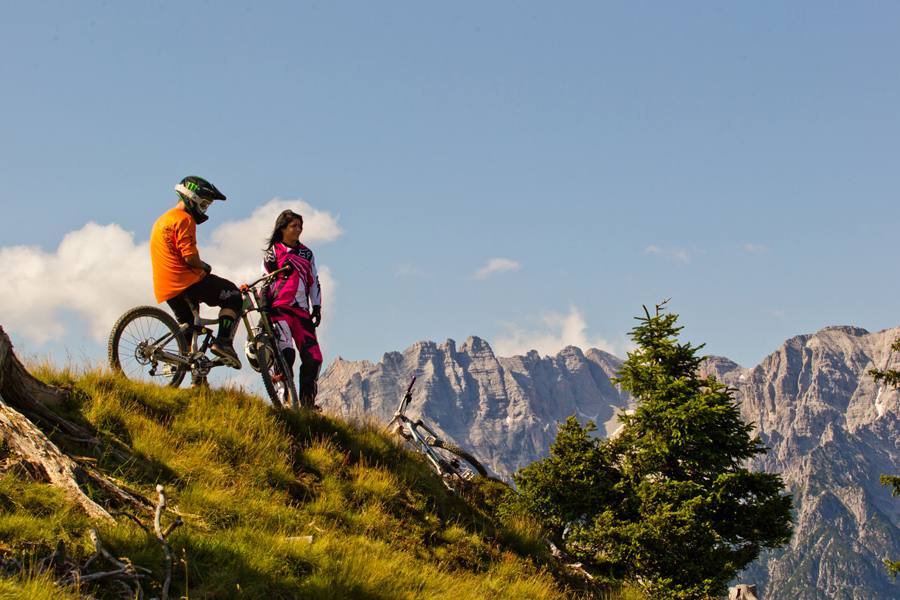 Das Guide-Team um Gottfried zeigt Dir die ganze Bandbreite an Bike-Angeboten in Leogang.
Leogang has a lot of faces. Not only in the four seasons of nature. Also in the bike offer. From 11th – 14th of June met again the "Who is Who" of international bike scene for the mountain bike worldcup. International stars battled for the coveted title in the 26Trix Jump competition and Downhill worldcup race.
The downhill riders have their fix place in the bikepark Leogang. A much bigger surroundings is offered for tour bikers. As well on the routes of the cross country competitions of the bike world cup 2012 as on the countless tours of the region. One who always explores new tours is Gottfreid Herzog – bike guide and part of the host family in RUPERTUS.
Together with his daughter Nadja and more guides the boss of RUPERTUS offers a large variety of tours and technic trainings. Since 2001 is here the membership of Mountain Bike Holidays not a lip service. The bike theme is lived by big and small.
The trail tours of Gottfried are in demand as much as the ladies tours of Nadja. The kids bike camps demand and promote the children while the parents enjoy a few hours of time-out.
The new renovated **** stars bio hotel offers a combination of sportsmanship, familiar service and modern bio offer.