The Ladin hamlets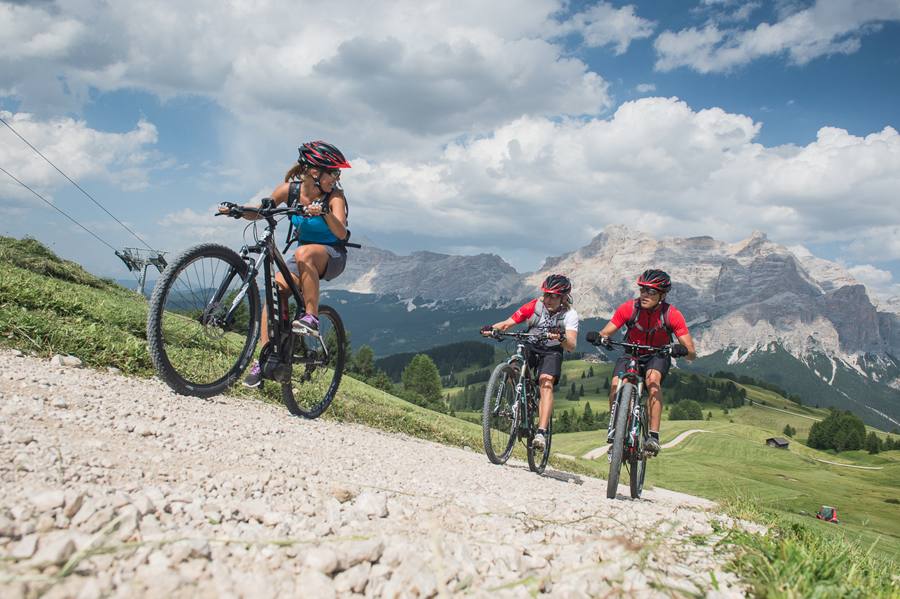 "Bun de" called Good Day in Ladin. Ladin is our mother Tongue, which is still proudly called by 40.000 people. We descend from Rätoromanen. They settled in the high valleys and built their houses and stables in small groups. They are known as hamlets and connected by small streets and paths. We can use this road network perfectly for eBike tours.
On the eBike hamlet tour we enjoy a breathtaking view and learn a lot of about the Ladin culture and the farmin operation. The hamlet Hof and the church of Enneberg are very worth seeing.
On our tour to Brach, across the castle of the graves, to Ciaseles and finally to La Munt we meet some old Ladin people. They tell us with pleasure something about the "old times". Everything was handmade, in every hamlet was grown crop and a lot of mills was in use. The old houses and mills was neglected for a long time, but now, in our fast-time, the old cultural goods gain in importance are restored gradually.
The routes are very easy to go with an eBike. Even my wife, an ex-antibiker, is totally excited about the tours – not least because the fantastic Ladin specialties, which are offered in the small, cozy inns.