Hotel Innerhofer
Availability & book
Hotel info
Agnes & Edith Innerhofer

Lützelbucherstraße 6

39030 Gais, Italy

+39 0474 504377

Depending on type of room and board
Hotel Innerhofer

Agnes is one of the hotel's two female managers and responsible for everything about biking since 1999. She deals with the guests' small and big issues with competence and dedication and accompanies the guests on tours. She is supported by the hotel-own bike team.

Bike hotel Innerhofer

Top bike competence
50 recommended tours, hotel-own bike shuttle
Biking technique & special camps

Specialised as bike hotel:

Tour & Trail
Freeride & Parks
Easy & e-MTB

Bike-Highlights -Hotel Innerhofer

Bike competence: hotel-own guide team
GPS hire
Shower facilities & and luggage storage on the day of departure
Guided Sella Ronda tour
Bike & Style with Daniel Schäfer

Tour & Trail

50 recommended tours for everyone
Croozer bike trailer
All tours on GPX Track + free printing of maps
Guided tours in 2 ability groups on 6 days a week
Biking technique & special camps

Freeride & Parks

Freeride & downhill routes with cable car at Kronplatz and Speikboden   
Downhill taster course
Cable car transport
Natural bike park Fuchs Lahne

Easy & E-MTB

e-MTB battery charger
Guided Leisure Bike Tours
Hotel-own bike shuttle
Cable car transport

Bike-Highlights - Hotel Innerhofer

Life at the bike hotel Innerhofer is vibrant – this has also to do with the twin sisters Agnes and Edith who bristle with zest for life and motivation. Infected by this vigour, all bike tours can be boldly mastered.

Central location for day trips
Natural swimming lake near the hotel
Beautiful wellness area
South Tyrolean & Mediterranean gourmet cuisine

Show all information

Mountains, life, passion:
If you feel that this is you then is the bike hotel Innerhofer the right place for you. Real quality of life is the main focus here. Pleasure, time for alone, laughing and having fun is on the daily agenda here.

Nothing is left to chance when it comes to food. Quality is paramount here. The young kitchen team prepares fresh, regional dishes. Homemade jams, pastry and pastas let the gourmet's heart beat faster.

The wellness area with bio-sauna and Finnish sauna, steam bath, infrared cabin and resting zone is a place where you simply feel good. Massages and beauty treatments provide the required relaxation. The Kneipp facility is great for a short refreshment in between or after an exhausting bike tour.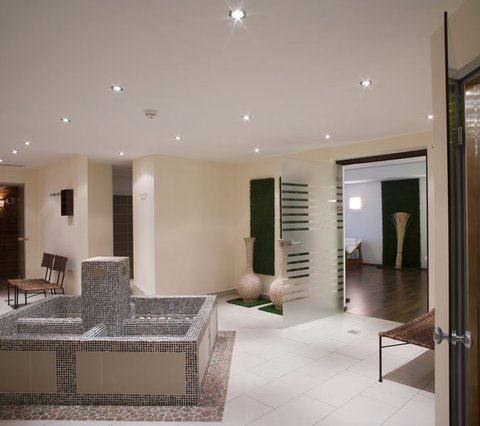 Hotel Innerhofer
Apart from biking, there is plenty to do and to discover at the Hotel Innerhofer and the surrounding area. The focus here is again on pleasure and relaxation. The holiday destination Gais is centrally located and the ideal starting point for excursions.
Bike & More - Hotel Innerhofer
Bike & More 
Flexible check-in/check-out times, shower facilities & luggage storage on the day of departure
underground car park
Bike & Wellness
Bio & Finnish sauna
Steam bath
Kneipp facility
Infrared cabin
Resting room
Massages & beauty treatments
Bike & Sport
In the middle of a hiker's paradise
Golf course (7km)
Billiard, table tennis, ergo bike
Bike & Baden
Natural swimming lake only a 5 minutes' walk away (middle of June until end of August)
free entry leisure swimming centre CRON4 Reischach and LIDO Bruneck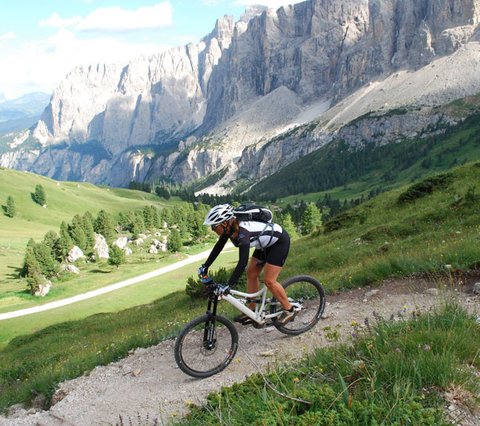 Kronplatz - Tauferer Ahrntal - South Tyrol - Italy
The small village of Gais is situated in a dream location between the Alpine Divide and the world-famous Dolomites. Freedom is not just a word but reality here. History, tradition and Dolomite myths can be experienced close up on bike tours which in part lead across old smuggler's trails.
Bike highlights in the bike region Kronplatz - Tauferer Ahrntal - Sexten Dolomites
Nature bike park Fuchs Lahne
Kronplatz Bike & Downhill Day
Great freeride trails
Over 1.200 km of bike tracks
Show all information
Have you ever discovered a World Heritage site by bike or have taken the Stoneman Trail Dolomiti? No? Then off to the Kronplatz-Tauferer Ahrntal region. Countless tracks, exciting single trails, forest roads and paths through the woods criss-cross the Fanes-Sennes-Prags Nature Park which became an UNESCO World Heritage Natural Site in 2009, and is one of the most beautiful nature parks in the world. The diversity and the experience of nature and emotions on trails, paths through woods and pastures, old military roads and smugglers' trails across long-forgotten passes are unbeatable. Depending on the individual physical condition, the pedals are pushed either leisurely or sweat-inducing until the destination is reached. In this way, every tour becomes a unique experience with lasting emotions.
Mountainbike tour around the region Kronplatz - Tauferer Ahrntal