Hotel Collina
Hotel info
Fam. Stalder-Bergamin

Voa Sporz 9

7078 Lenzerheide, Switzerland

+41 81 385 0085

price from € 90 p.P.

Depending on type of room and board
Hotel Collina

Host Fritz is a qualified bike guide and knows the trails in and around the upper valley very well. Are you looking for a place to stop with an amazing view or advice about where it's best the stop for refreshments? Just ask Fritz and he will be delighted to assist you. He is supported by the guides of the Bike School Lenzerheide.

Bike hotel Collina

Top bike competence
Bike School Lenzerheide & Biking technique training
1.000 km of recommended tours

Specialised as bike hotel:

Bike-Highlights -Hotel Collina

Bike competence: Hotel manager Fritz and guides of the Bike School
Free ticket for the cable cars with transport for bikes
Free of charge sports bus
Bike hire trough the partners
Free of charge overnight-laundry service for bike wear

Tour & Trail

Biking technique training provided by the bike school
GPS hire
In-depth biking experiences – best insider tips
Bikers' get-together 6 days a week

To the current offers >

Bike-Highlights - Hotel Collina

The Hotel Collina in the Lenzerheide is situated in a central but quiet location. The sports bus is 100 metres away and it takes only 15 minutes to get to Lake Heidsee.

Comfortable rooms, family rooms and apartments  
Restaurant Collina with sun terrace
Hotel-own sauna

Show all information

Come in and feel good
This is exactly what you experience when you arrive at the Hotel Collina with its informal, personal, family atmosphere. Paying attention to detail, this is a quaint, little 2nd generation family-run hotel.

Comfortable rooms and Grisons specialities prepared from market-fresh, high-quality produce are part of the hotel's pleasant services just like the large sun terrace and the hotel-own sauna, which are perfect for relaxation.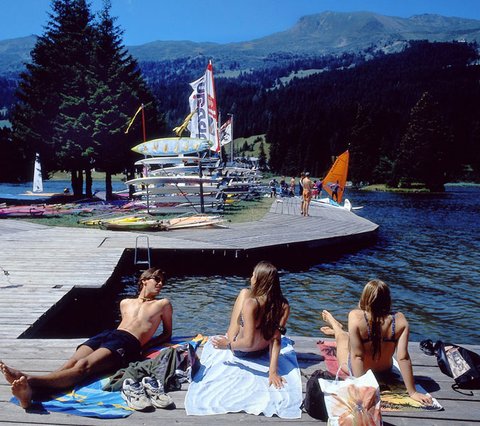 Hotel Collina
Other sports or even a day of relaxation at the lido, this is the Hotel Collina Bike & More offer for bikers who want more.
Bike & More - Hotel Collina
Bike & More
Hotel-own Sauna
Shower facilities on the day of departure
Bike & Sport
Free of charge use of the mountain railways, incl. transport of bikes
Free of charge sports bus
Bike & Baden
Lido at Lake Heidsee with beach, sunbathing lawn and water sports
Discounted entrance fee at the wellness spa H2Lai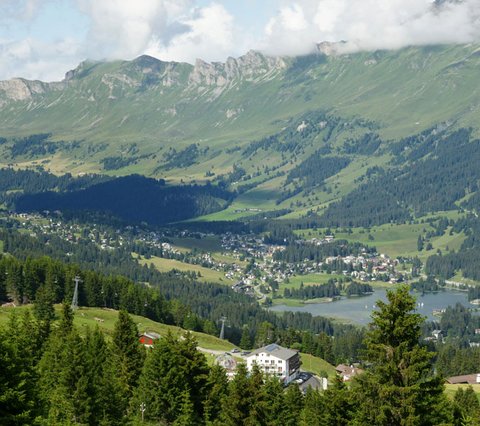 Lenzerheide - Grisons - Switzerland
Whether the combination of 3.000 altitude metres and 8 mountain railways, the more comfortable panorama trails for leisure bikers or tours on the new, full-suspension hire e-MTBs, the Lenzerheide offers something for every kind of biker.
Bike highlights in the Lenzerheide
41 mountain bike tours
Bike ticket 2 RIDE
Bike Park Lenzerheide  
Skill Centre
Free: Summer mountain railways with transport for bikes
Show all information
A stunning mountain landscape, several mountain railways to assist with the ascent, a newly extended bike park and interesting mountain bike routes attract thousands of bikers every year. The mix of tours from rocky summits in considerable heights to family tours with easy ascents and plenty of possibilities for a stop, every biker will find something that suits. Piz Scalottas, Alp Sanaspans, Alp Stätz and of course the famous Rothorn are amongst the classics of mountain bike tours. The tour to the Parpaner Rothorn may be very exhausting and may take up most of the day but should nonetheless be part of your tour agenda. You could of course use the lift to get to the Rothorn from where you continue on the legendary Bike Attack Track to the Lake Älplisee trail, past the lake in direction Arosa and then returning by using the Hörnli and Urden gondola cableways. The Bike Park Lenzerheide waits as a treat afterwards.
Mountainbike tour around the region Lenzerheide