Hotel Regitnig
Availability & book
Hotel info
Fam. Eder

Techendorf 33

9762 Weissensee, Austria

+43 4713 2225

price from € 52 p.P.

Depending on type of room and board
Hotel Regitnig

The Regitnig junior managers, Michael and Jasmin, are passionate and qualified mountain bike guides and always find a tour highlight for the guests. Michael's is an absolute specialist in the area of technique training and observation tours while Jasmin is the expert for ladies and family tours. E-bikers are also very welcome to join the guided tours.

Bike hotel Regitnig

Guided trail trainings
MTB technique parcourse on the Naggler Alm

Specialised as bike hotel:

Tour & Trail
Easy & e-MTB

Bike-Highlights -Hotel Regitnig

Junior managers Michael & Jasmin are the hotel's certified and passionate mountain bike guides
Michael accompanies the tours & trails and Jasmin the ladies' and short tours
Centrally located at Lake Weissensee – access to the tours directly from the hotel
Bike & Hike – the adventure tour with guide Michael only at the Regitnig
Free mountain & city bike hire
Video monitored and lockable bike cellar
Generously equipped bike workshop

Tour & Trail

Guided trail trainings, transport to the starting point by mountain railway
Weissensee nature trail in combination with the mountain railway (free of charge transport for biker & bike for guests of the Regitnig)

Easy & E-MTB

Leisure biking and personal tour advice
½ day eBike & tour free of charge
Shorter versions of some mountain bike tours with the Weissensee Shipping Company or the mountain railway
eBike hire station only 50 m away from the hotel
Highlight: on-off discount of 50% on 1/2 day E-bike hire
One guided eBike tour free of charge
Free of charge services in connection with the Adventure Pass Weissensee: Nature Park Bus Weissensee, Weissensee mountain railway (includes transport of bikes), train station shuttle from and to Greifenburg train station on day of arrival and departure

Bike-Highlights - Hotel Regitnig

The Hotel Regitnig is situated in a quiet yet central location in the principal place of Techendorf, where vitality and tranquillity meet. The 4-Star hotel at Lake Weissensee with hotel-own beach is the ideal base for a bike holiday.

Comfortable feel-good rooms and suites
Leitn Chalets
Vitality oasis
Private beach
+card

Show all information

Where vitality meets tranquillity
The name Regitnig stands for tradition. Guests have used the hotel for their summer holidays since 1911. The hotel has been run by the Eder family for 4 generations. Much has changed over the past decades but one thing has remained – the warm welcome and the effort to make holiday dreams come true.

The hotel with its bright, comfortable rooms and suites, the hotel's surroundings with children's playground, tennis court and private beach as well as the regional cuisine, certified with the AMA gastronomy seal of approval, guarantee a carefree holiday.
Your personal wellbeing is taken care of at the Vitality Oasis. A large whirlpool, the attractive beauty and massage area, various saunas, wellness baths as well as the rest area let you forget the stress of everyday life and revive tired muscles.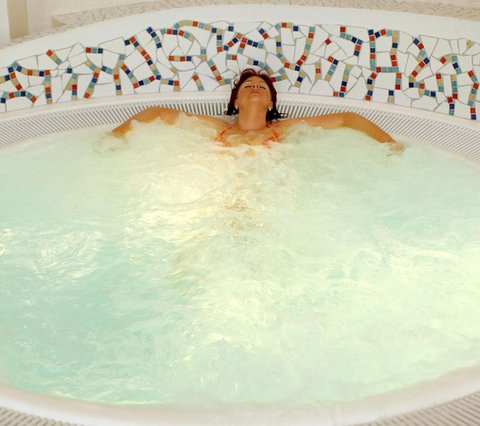 Hotel Regitnig
A fantastic alternative programme is available for bike-free days and companions who are not so keen on biking.
Bike & More - Hotel Regitnig
Bike & More
Ideal combination of tours with mountain railway and boat trip
Regional cuisine with a difference - certified with the AMA seal of approval
Bike & Wellness
Wellness for relaxation after the tour
Various saunas
Fitness room
Whirlpool
Massage
Beauty treatments
Bike & Baden
Private beach
Beach at Lake Weissensee with beach bar & rowing boats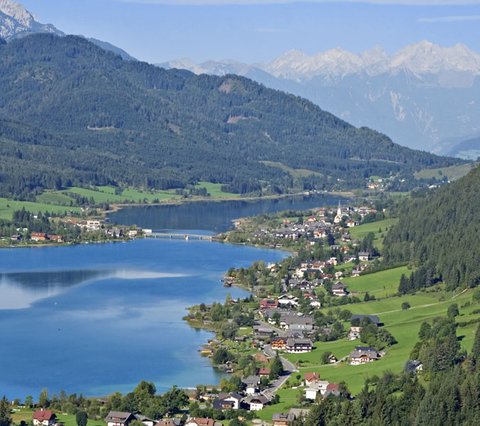 Lake biking in Carinthia - Carinthia - Austria
The adventure areas Lake Weissensee, Lesachtal Valley and Nassfeld-Lake Pressegger Seeboast not only plenty of sunshine but also offer a stunning mountain world, secluded summits and an unbelievable amount of trails.
Bike highlights at Lake Weissensee
+card
32 mountain bike tours
Bike & Boat  
Lift & Bike Giro
Summer mountain railways with transport for bikes
Show all information
Tour tips for the 5 regions
BIKE & TRAILS & BOOT
Colourful views to LAKE WEISSENSEE and LAKE PRESSEGGER SEE as well as a stop at rustic huts promise the bike tours in the stunning scenery of the Carnic and Gailtal Valley Alps. The combination of  "Bike & Boat" is recommended for the return journey!
NEW: Freeride Trails "Bike & Lift"
ON THE TRACKS OF THE GARNET
The ruby-red precious stone indicates the direction of the most promising trails around LAKE MILLSTATT. Biking to the summit panoramas right to the Upper Tauern, chalets which invite to a delightful stop and racy single trail downhill runs are included.
MOUNTAIN BIKING IN THE TRI-BORDER REGION
The tours, starting from LAKE FAAK and LAKE OSSIACH, promise pure bliss and unforgettable views.  The tri-border bike tour offers crisp ascents and racy downhill routes and three countries on one day: Austria, Italy and Slovenia.
TRAINING AREA TECHELSBERG
The mountain bike route Techelsberg at LAKE WÖRTHERSEE is the ideal training area to prepare for Transalp & co. You will quickly find your rhythm on short but crisp ascents, gentle forest and meadow paths as well as on cool trails. Trails with very promising views to Lake Wörthersee.
EUROPE'S LONGEST FLOW COUNTRY TRAIL
Carinthia's first Trail Park with a 10 kilometres long Flow Trail is located near LAKE KLOPEIN at the border to Slovenia. Enduro bikers and downhillers enjoy here the absolute flow in 1.000 metres in altitude.
NEW: Pump track at the lake
Bike tours in Carinthia
Total length of the tours in km: 2.040
Total metres in altitude: 67.152
Tours from metres above sea level: 400 m - 2.200 m
Bike season: Mid-April until October
Trails: 22
Parks: 2
Cable cars / Lifts with bike transport: 7
Tours in the database: 94
Easy: 17 Intermediate: 36 Difficult: 41
Mountainbike tour around the region Lake biking in Carinthia