Bike & Seewellness Brennseehof
Availability & book
Hotel info
Fam. Palle

Seestraße 19

9544 Feld am See, Austria

+43 4246 2495

price from € 72 p.P.

Depending on type of room and board
Bike & Seewellness Brennseehof

Biking is of great significance in our house. Wolfgang and Manuela Krainer from the Bike School Krainer next door are not only the region's bike pros but are also our partners and provide answers to all your biking questions. Together with their professional guides, they provide tour guiding, technique training and run a bike sport shop.

Bike hotel Brennseehof

Bike competence centre & Biking technique training
1 free of charge guided bike tour per week
Bike shop

Specialised as bike hotel:

Tour & Trail
Easy & e-MTB

Bike-Highlights -Bike & Seewellness Brennseehof

Bike week programme: Top qualified guides at the competence Centre near the hotel
Free of charge bicycle, e-MTB, mountain bike & pro bike hire
1 free of charge guided bike tour per week, high quality
Attractive, redesigned bike routes with nature trails throughout the region
Bike adventure for the entire family

Tour & Trail

Offered tours: 6 guided tours in 2 ability groups
Biking technique training 
Shuttle service
Nockbike Centre Bike Shuttle Krainer (trailer taxi) 
Mountain bike & pro bike hire

Bike equipment and bike wear at the shop

Easy & E-MTB

e-MTB hire
Guided tours
Bike adventure for the entire family
Nockbike Shuttle for leisure bikers
e-mountain bike at the shop

Bike-Highlights - Bike & Seewellness Brennseehof

The Brennseehof in the Nockberg Mountains turns the dream of an all-around happy family holiday directly at the lake into reality. The quiet and especially sunny location, the leisure and wellness facilities as well as the mountain bike tours in the surrounding area are sensational for active families.

Newly expanded and re-designed hotel
Award-winning family and sport hotel
Professional child care  
7 times aqua fun
8 times sauna pleasure

Show all information

Sporty family holiday at the lake
The combination of sport and wellness directly at the lake makes the Brennseehof special.

Hotel and lake are one. Several heated indoor and outdoor pools as well as the 7.000m² of the lido with sunbathing lawn and sun loungers are directly connected to the hotel via the a private walkway. This Seewellness facility with natural sauna is the ideal relaxation area for the entire family. 8 different saunas as lakewellness massage & beauty centre and the over 15.000m² of the generous leisure and sports facility are at the guests' disposal.

The all-around child care provides fun and variety for younger and older children when the parents are out mountain biking. A special youth programme complements the offer.

The Brennseehof is also famous for its Alpine-Adriatic cuisine with specialities from Carinthia and Friuli.

Guests stay in comfortable, family-friendly rooms and apartments of various sizes with beautiful views across the lake.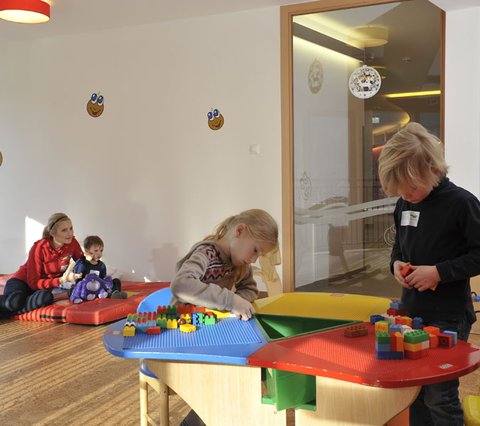 Bike & Seewellness Brennseehof
The combination of biking holidays for the entire family, other sports, swimming and wellness make the offer at the Brennseehof very special.
Bike & More - Bike & Seewellness Brennseehof
Bike & More
Live music, gala dinners, themed evenings, evening programme
Wellness centre with special massages
8 times sauna pleasure
Bike & Family
Children's hotel with at least 60 hours child care per week
Children's house, children's playroom
Children's sport
Mini-golf facility
Playground in Native American style
Youth programme
Activity beach for children
Hall for ball games
Bike & Sport
Ideal for sporty family holidays with wellness element
Free taster sessions in tennis, sailing, surfing etc.
Daily activity programme
e-MTB
Bike & Baden
Directly at the lake
7 times aqua fun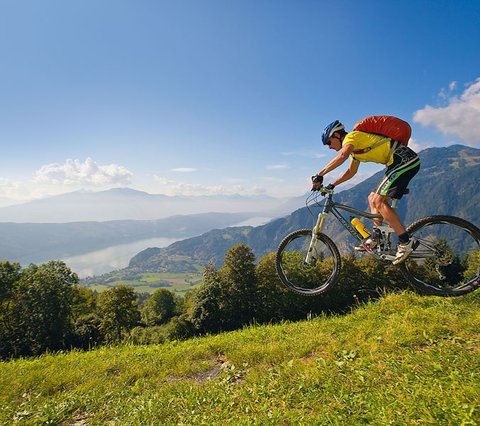 Region Bad Kleinkirchheim - Carinthia - Austria
The area around Bad Kleinkirchheim, Feld am See and Lake Millstätt is a dream for every nature lover but particularly for bikers. Enjoying more than 2.000 hours of sunshine per year, the region's highlight clearly is the combination of mountains and lake.
Bike highlights in Bad Kleinkirchheim  
46 mountain bike tours
Summer mountain railway with transport for bikes
Family cycling track
Alpine crossing
Leisure & E-Biking
Show all information
Together & More – Bikers and landowners: In order to ensure that biking through woods and meadows can continue in a fair and good cooperation with the landowners, the use of all Nockbike routes has been renegotiated over the past months. In accordance with those agreements, there are new and improved signposts and further trails and tracks have been developed. Those innovations have been made in order to provide more comfort and diversity for bikers and, at the same time, to ensure the acceptance of this sport in the region. 700 kilometres of routes have been negotiated, approved and signposted.
The new Nock-Bike map is the map of the mountain bike and racing cycle region, has been available since spring 2015 and can be obtained from the bike hosts and the tourist office.

The advanced can race downhill across the Alter Almweg and dive into the 24˚C warm waters of Lake Feldsee or enjoy the thermal spa in Bad Kleinkirchheim afterwards. Anyone who prefers a more leisurely pace should opt for the tours around Lake Millstatt and take the Peter Pan bike ferry back to the starting point.
Daily guided tours for all ability levels, including shuttle and gondola service, can be booked at the Bike Competence Centre Krainer.
Mountainbike tour around the region Region Bad Kleinkirchheim